Jujutsu Ann Arbor - Functional Fitness for 2019
Start the Year Right with Perfect Functional Fitness – Nihon Jujutsu
The new year is always packed with goals: "This is the year I'm going to drop those extra pounds." "This is the year I'm going to eat right." "This is the year I'm going to join a gym and get fit."
Do you say that every January but by the time February rolls around you're no closer to achieving your goals? Why not change things up with your fitness routine and add some excitement into the mix?
Jujutsu is the perfect total body and mind workout to kickstart your healthy active lifestyle!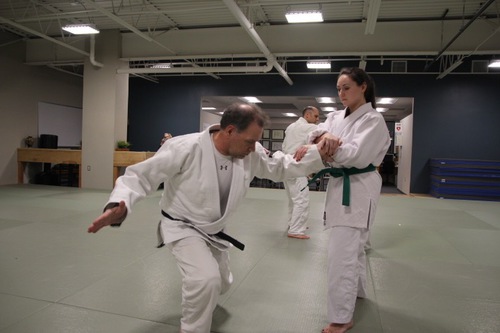 Fun, exciting, functional exercise – Jujutsu Ann Arbor
Also spelled "Jujitsu" or "Jiu-jitsu" – Nihon Jujutsu is a combination of self-defense and fighting techniques including strikes, throws, evasive maneuvers as well as submission techniques. While you're developing your skills, you're also naturally developing balance muscles and physical strength. You'll stretch and move your body in ways you're not used to and improve your overall physical fitness.
Jujitsu Ann Arbor - Active Physical Fitness with Mental Focus
It's great to want to slim down, drop some pounds, and put on some muscle, but there's a personal development factor that you should add to your fitness plan. The more you train the better you'll feel inside and out. Jujutsu lets you train your body and improve your focus and concentration. You'll be able to take that new awareness out of the dojo and apply it to your work and home life.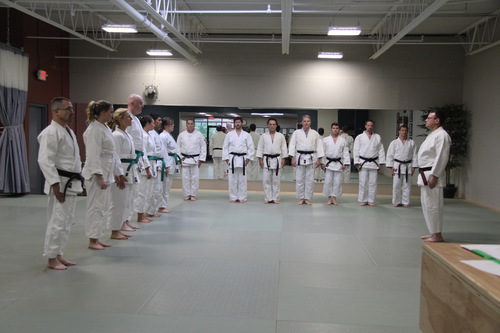 Train More, Live Healthier – Jiu-jitsu Ann Arbor
Physical activity is essential for a healthy life. Eating the right foods is important, but it's equally important to get out there and move your body. Numerous studies have shown that movement such as cardiovascular and weight training are essential parts of overall fitness. Combined with a healthy diet, you'll look better, leaner, and feel healthier with Jujutsu training.
"Excellent facilities, instructors and programs, in short, an amazing resource for anyone looking to improve his or her life! Truly the place to get in shape, build confidence and discover the new and better 'you' within."
- Meguro T.
Jujutsu Training at Japanese Martial Arts Center
There isn't a magic pill for physical fitness. It's an ongoing lifetime effort and it can be challenging – but that doesn't mean it can't be educational and fun! At Japanese Martial Arts Center we want to help you reach your fitness and wellness goals. Martial arts training is serious work and it takes commitment, but it can be intensely rewarding. The best thing you can do is come watch a class and signup for your two free intro lessons. Contact Us or give us a call at 734-720-0330 today!