Train Directly with Shimizu Sensei in Tokyo!
Ready to train with an All Japan Champion?
Do you love karate?
Is learning new detail and getting the information straight from the source important to you?
Do you want to have a direct connection with an All Japan Champion?
JMAC is incredibly lucky to have access to one of the greatest young karateka in Japan. Shimizu Shun-Sensei - 4th dan Shihan in Goju-Ryu Karate through the Nisseikai - has earned gold medals in All Japan Karate tournaments, both in kata and in kumite. You will simply not find a more competent instructor who is also a wonderful human being.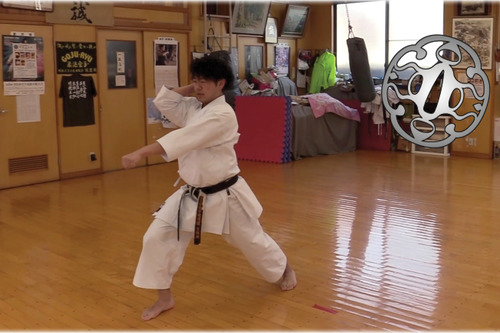 You can train directly with Shimizu-Sensei via Zoom
There's nothing like being in the dojo with other real human being. World class karate instruction can be found right here on the mats at JMAC. But supplementing your training with lessons from Shimizu-Sensei via Zoom can be transformative. If you're looking for an amazing, authentic experience, if you're ready to take your karate to a whole new level, Zoom lessons could but just what you're looking for.
Book your lesson today - only $60 for a one hour lesson!
Reserve your time slot and pay for your lessons on our Square page.
We'll let Shimizu-Sensei know that you've signed up. He'll send you a Zoom link. You show up, he starts teaching, and you get a lot, lot better!