Traditional Judo is a Path for Life and Wellness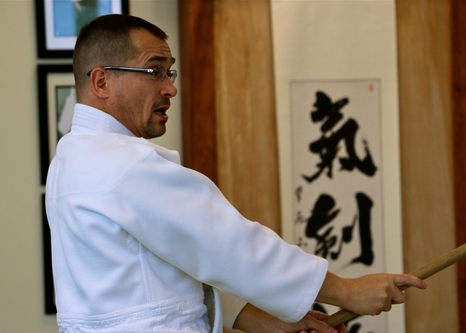 All martial arts can help you build strength, balance, and endurance. However, the traditional practice of judo is unique among martial arts because of its emphasis on defense and control as opposed to attacking and conquering. When you begin the judo, you're starting on a path to better health, confidence, and satisfaction. You'll learn how to develop physical power re-direct your partner's own energy.
Judo can seem intimidating because those who started before you seem so confident and sure of themselves. You can get there, too! It's always a good time to start, but now, when the world is as chaotic as it has been lately, it's a great time to start a practice that helps put you in control.
Your current condition shouldn't hold you back from starting judo. Through the practice of throws, you will improve your range of motion, gain flexibility gain muscle strength, and gain balance. You'll improve proprioception: your sense of your body in space. The mental exercise is just as valuable. Improve your patience, focus, and learn to in the moment.
Looking for Judo in Ann Arbor? Choose JMAC!
At the Japanese Martial Arts Center, we start where you are and welcome everyone to our clean, positive, and respectful dojo. If you're curious, we invite you to come observe a judo class or take your free intro lessons at no charge. We have options to suit almost everyone. Our team of instructors have experience teaching men and women of virtually all ages and fitness levels.
Your body and mind need consistent exercise and judo is one sport that will last a lifetime – because judo is an art as well as a sport. As you get older, you may lose a step. Maybe your tennis serve is slower than it used to be. Maybe it's harder to dunk a basketball. In judo, you'll adapt your practice to match your body and continue to improve. And there is always growth possible in art. The great Spanish cellist Pablo Casals was asked at age 95 why he kept practicing the cello. His answer? "I think I'm making progress." It's important to be continually challenged and to feel that you have room to develop. Judo is a practice that will grow and change with you.
Call the Japanese Martial Arts Center now to take your first steps toward judo excellence. Visit to see our facility for judo in Ann Arbor and envision yourself as part of our friendly community. You'll learn what to expect and get a picture of the future you could inhabit.