Adapting to COVID-19 with New Online Bootcamp Workout in Ann Arbor
COVID-19 is disrupting all of our lives, but it's also a time to change and adapt.
Leading the way among many local gyms and martial arts facilities, JMAC has begun offering classes online, including what we think is the best bootcamp workout in Ann Arbor!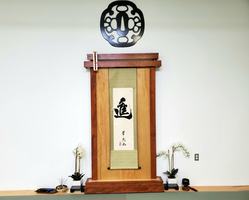 An Adapting Community
JMAC is of course not alone in meeting the challenge of COVID-19.
Many services that were once only imaginable in-person have changed nearly over night.
Some notable local examples include:
JMAC realized early on that COVID-19 was not going to mean business as usual. Since then, JMAC has been a leader in the Ann Arbor martial arts community in innovating fitness during the COVID-19 pandemic.
Offering New Services and Formats
JMAC is implementing the new offerings across a variety of platforms: Facebook, Zoom, and Thinkific.
More traditional lessons are being offered live over Zoom, and Thinkific is hosting a growing archive of lessons. Short JMAC 18 clips are also being offered over Facebook—be sure to check them out if you're looking for a great bootcamp workout in Ann Arbor!
The aim is to both reach newcomers and serve current students during these disruptions.
JMAC founder Nicklaus Suino Sensei says: "The government-mandated shutdown has certainly been a challenge. But the challenge has also provided us with the opportunity to practice core principles in martial arts: steadiness in thought and action, and the ability to bend, not break, under stress."
Remaining Resilient
In martial arts, we often say that the inner strength developed through training is just as important as physical strength.
In many ways, COVID-19 is a test of everything we believe in as martial art practitioners.
By keeping up your practice with JMAC's online lessons and bootcamp workout, you can emerge from quarantine even stronger than before!
Check out our Facebook for the latest info!