How Can Martial Arts Help with Attention Disorders?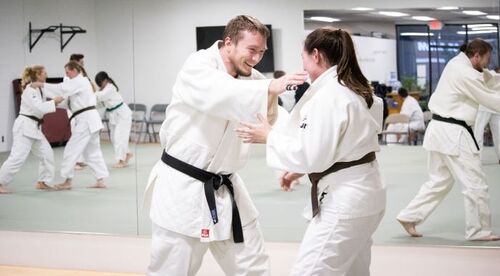 Do you want to improve your focus, control, and concentration?
Would more structured activities help your attention disorder?
Martial arts may be able to help! While many resources for ADHD and other attention disorders may be targeted towards children, martial arts can help adults and children alike!
Here are some ways martial arts can help you:
Increasing Activity – Exercise not only helps express hyperactive energy, but boosts motivation, lowers impulsiveness, and improves memory.
Creating a Routine – The dojo is a structured environment where you repeat key activities. Every class starts with a bow, warm ups and basics. After learning and practicing the day's techniques, we bow to end class. This structure can be comforting to someone who may have a hard time setting routines and organizing themselves.
Improving Focus – Martial arts techniques are taught in small chunks over a long period, so you can focus on mastering one technique before moving on to the next. The moves are intricate, requiring concentration and patience to perfect.
Reaching Goals – Unlike team sports, practicing martial arts is an individual journey. All you have to focus on is your performance and growth. It also helps when you have something to work towards! The colored belts act as goals and rewards for your work.
Creating Community – People with ADHD may feel left out. At JMAC, we're a community who can lift you up! Your success means the success of the entire dojo, so we'll do everything we can to help you succeed and feel included.
Begin Martial Arts in Ann Arbor
Don't know which martial art is right for you?
Watch a class with no obligation! At JMAC, we practice karate, judo, Nihon jujutsu, and iaido. See our schedule to watch a class. If you like what you see, you can schedule two free intro lessons!
To start studying martial arts in Ann Arbor, contact JMAC today!