Why Athletes Should Train in Martial Arts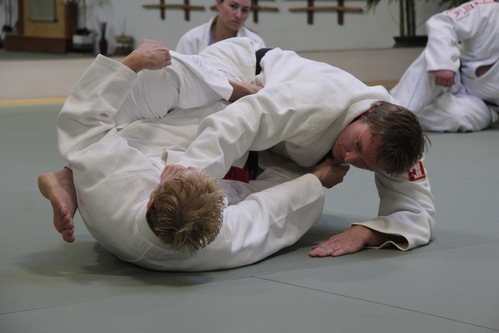 Are you an athlete?
Are you looking for new ways to improve your performance?
Athletes from nearly all sports can benefit from martial arts training. At JMAC, we offer karate, jujutsu, judo, and iaido, which all utilize physical and mental abilities that can improve your performance in your sport.
What Physical Abilities Does Martial Arts Improve?
Training in martial arts can improve the following physical fields:
Strength
Endurance
Flexibility
Balance
Coordination
Speed
Martial arts training not only improves performance in your sport, but it also potentially lowers the risk of injury. The art of ukemi - how to fall safely, can greatly benefit contact sport athletes.
What Mental Abilities Does Martial Arts Improve?
Focus
Attention to detail
Respect
Discipline
Confidence
We never stop working toward perfection in martial arts! We believe that there are always ways to improve, and this attitude can help you keep improving at your sport.
What Sports Can Benefit from Training in Martial Arts?
Practicing martial arts is a good way to increase your raw strength, but it's not only strength-based sports that benefit. Virtually all sports benefit from improved endurance, flexibility, balance, and coordination. Whether you play football, basketball, baseball, soccer, hockey, dance, or gymnastics, you can get the benefits of martial arts training.
Learn more about how JMAC approaches martial arts.
Practice Martial Arts in Ann Arbor
If you're an athlete in or around the Ann Arbor area, you're welcome at JMAC! Our instructors teach a variety of authentic Japanese martial arts. We're happy to help you hone your athletic skills. To learn more about martial arts in Ann Arbor, call (734) 720-0330 or submit a contact form.