Yoga For Martial Artists And Athletes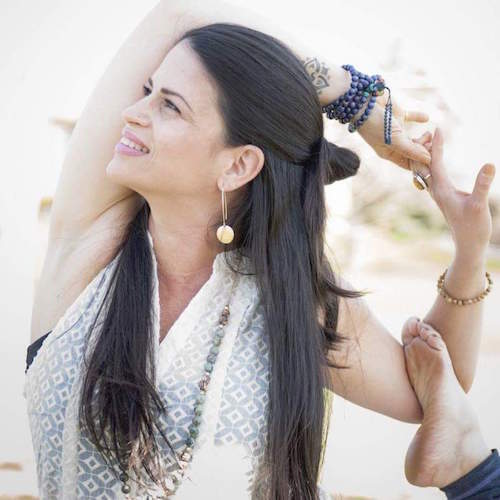 Saturday, May 6, 2017 at 3:00 PM to 5:00 PM
Check in at least 20 minutes before the start of the event. Doors close at 3:00 PM
$30 - on or before April 22nd
$40 - after April 22nd
Register online. Registration Deadline May 1st
Ages 15 and up
Space Limited – early registration recommended
Where:
Japanese Martial Arts Center
2875 Boardwalk, Suite H
Ann Arbor, MI 48104
Workshop Description:
The first hour of the workshop will cover an Ashtanga Vinyasa short form sequence. We will move through postures at the pace of the breath and hold postures as well to build strength and endurance. Focus will be on strong breathing and alignment. Ashtanga yoga is also known as yoga for athletes. It is an intelligent sequence that prepares the body from one posture to the other to get the most out of the practice.
In the second hour you will experience the benefits of Yin Yoga. This is a passive practice that takes stretches into a deeper level by reaching ligaments and connective tissue. Postures will be held between 3-5 minutes to relax the body and get the most benefits. Yin yoga utilizes gravity, breath, and a willingness to accept the physical sensations as means to help the body release unnecessary tension and tightness.
The workshop will take place on the JMAC tatami mat training space. Attendees may bring their own mat if preferred.
About the Teacher
Ita Reyes E - RYT is the Owner/Founder of the Ita Yoga Studio in Ann Arbor, Michigan. In 2007, Ita completed her 200 hr Registered Yoga Teacher training and immediately became a full time yoga instructor.